CNN
 — 

For years, the people in the villages around Chingola in Zambia endured frequent health challenges and dead fish floating around in their water source, but that was just the beginning of their nightmare.
In 2006, their once-clear river water suddenly turned a vivid blue, tainted by waste from the copper mine owned by the Zambian subsidiary of UK-headquartered mining giant, Vedanta Resources, according to a 2015 Zambian Supreme Court ruling.
Villagers suffered nose bleeds, rashes, and abdominal pain, and some even had blood in their urine, which was a result of contamination by the Zambian subsidiary Konkola Copper Mines (KCM), said Chilekwa Mumba, the son of a former miner who has been fighting for justice on behalf of the communities.
The Supreme Court ruling found that KCM was in contravention of its license and that the "final straw" was the bursting of slurry pipes which "discharged" acidic effluent into the tributaries of the Kafue River, which provides almost half of the country's drinking water.
But attempts by residents to get compensation for damages caused to their environment had been unsuccessful in Zambia.
In 2015, Mumba launched an epic David versus Goliath fight to try to secure compensation for the community.
The community organizer, led a six-year legal battle in the UK that eventually led to Vedanta Resources and its subsidiary Konkola Copper Mines (KCM) paying compensation to 2,500 Zambian villagers, although the companies admitted no liability.
Along the way, Mumba helped to set a new precedent, allowing a British company to be sued for the actions of its subsidiary in another country.
On Monday, Mumba, 38, was awarded the 2023 Goldman Environmental Prize for Africa for his work for the community and setting legal precedent. ​
"It's a wonderful feeling to receive this award," he told CNN. "It's the culmination of work which was done, not just by me but even the community themselves … who stood up against injustice and stood with us for six years."
Mumba, a father of three, is one of six global winners of the prestigious award, which honors grassroots environmental activists.
The prize is awarded each year by The Goldman Environmental Foundation, with ceremonies in San Francisco and Washington, DC.
Zambia is Africa's second-biggest copper producer and its economy relies heavily on copper mining, which generates more than half of its revenue from exports, according to the Extractive Industries Transparency Initiative (EITI).
KCM is one of Zambia's largest mining operations and also one of the country's biggest private employers, according to its website.
CNN has reached out to Vedanta and KCM for comment but has not received a response.
Mumba said he faced a battle getting justice for Chingola communities suffering the effects of pollution.
In 2011, the Lusaka High Court ordered KCM to pay $2 million to 2,000 Chingola villagers for polluting Mushishima, a tributary of the Kafue River, with toxic chemicals.
The Environmental Council of Zambia, a body set up to protect the environment, provided evidence to the court that KCM violated its license by discharging acidic mine water waste into the river.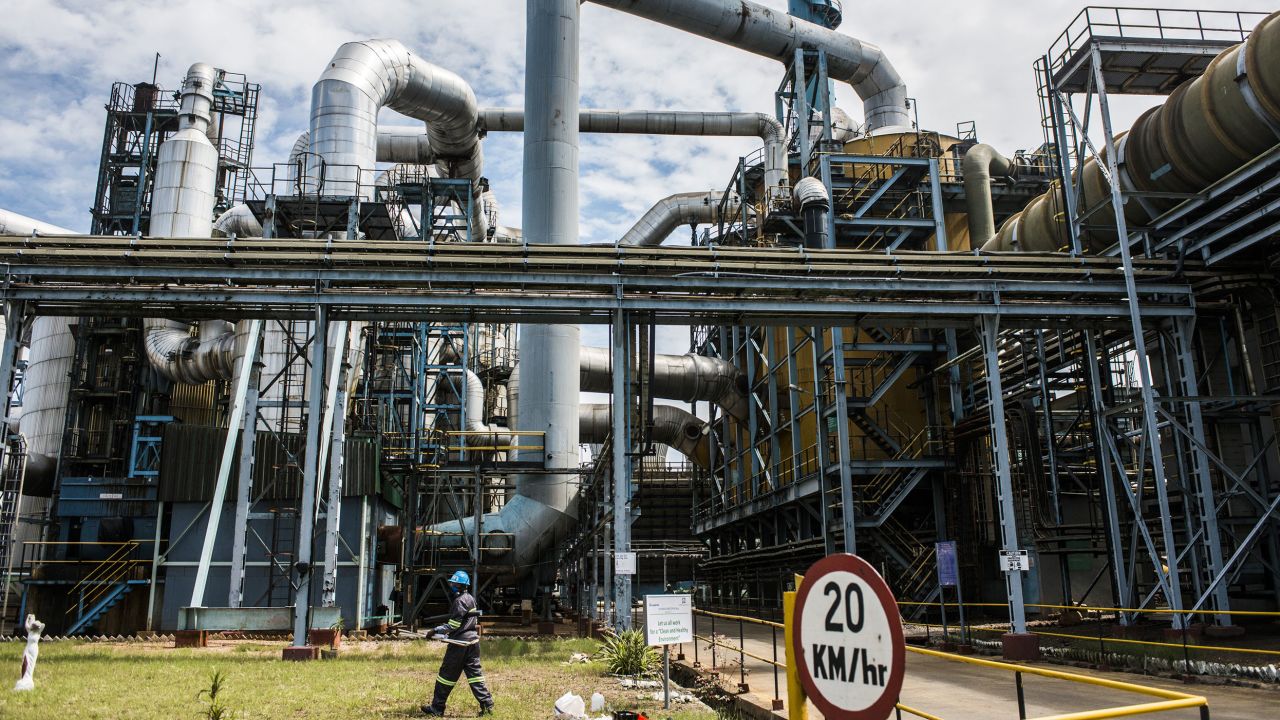 While the Supreme Court of Zambia later upheld the verdict that KCM polluted the villagers' water source, it overturned the ruling on compensation, as the lower court had not fully assessed the extent of injury and damages for each of the 2,000 people.
Only six villagers had provided evidence to the high court of health complications, according to the Supreme Court ruling.
Determined to get justice for affected Chingola communities despite setbacks in the Zambian courts, Mumba approached English law firm Leigh Day in 2015 to launch a legal challenge against KCM's parent company Vedanta in the UK.
No UK parent company had been held liable for environmental damages caused by their overseas operations at the time.
Vedanta Resources, founded by Indian billionaire Anil Agarwal, has had a controlling stake over KCM since 2004, with the Zambian government retaining minority control. CNN has contacted Vedanta and the Zambian state mining company for comments.
Mumba said he played the role of facilitator between community members and Leigh Day lawyers. He said he managed to convince the claimants to provide blood samples for analysis of the health impacts of the pollution, overcoming people's concerns that their blood samples would be misused.
He recounted nearly being attacked by reptiles while wading through a flooded river during the rainy season to gather water quality samples for the case.
"It was just sheer will," he told CNN. "The very first day we were collecting samples, we saw a snake just fall out of a tree. We laughed about it and moved on because we knew what we were trying to achieve. We also had to go close to a crocodile infested river, so there was always that threat."
Mumba said he faced other challenges, including being arrested by local police in 2017 for not having the required permission from authorities to address thousands of villagers from polluted communities.
"I did feel threatened at certain times," he said.
The road to compensation was lengthy.
A breakthrough came in 2019, when a landmark ruling from the UK Supreme Court held that the Zambians could sue Vedanta in the English courts, finding that Vedanta, as the parent company of KCM, owed the villagers a duty of care.
The ruling added that "even if Zambia would otherwise have been the proper place in which to bring the claims, there was a real risk that the claimants would not obtain substantial justice in the Zambian jurisdiction."
The litigation was eventually settled. In January 2021, Vedanta announced in a joint statement with Leigh Day: "Without admission of liability, Vedanta Resources Limited and Konkola Copper Mines Plc confirm that they have agreed, for the benefit of local communities, the settlement of all claims brought against them by Zambian claimants represented by English law firm Leigh Day."
A Leigh Day spokesperson, Caroline Ivison, told CNN that the amount paid as compensation was "confidential under the terms of the settlement agreement."
Leigh Day attorney Oliver Holland, who worked on the Vedanta case, said in an email to CNN, that the 2019 UK Supreme Court ruling has established "an important precedent for providing access to justice for foreign claimants in transnational corporate liability litigation."
Following the Vedanta case, the UK top court also ruled in the same year that two Nigerian communities could sue oil company Royal Dutch Shell and its Nigerian subsidiary in the English courts.
Peter Sinkamba, a prominent environmentalist in Zambia, said KCM's now restricted operations due to a legal dispute over liquidation, have reduced pollution in the Copperbelt area. Zambian authorities handed control of the firm to a liquidator in 2019, sparking a legal dispute with Vedanta, the company's largest shareholder.
Sinkamba, was among those who helped repeal a law preventing Zambian communities from suing mines for pollution in 1996, said the country's judiciary is now building expertise in handling environmental cases. CNN has reached out to the office of the chief registrar of the Zambian judiciary​​​​.
Despite the risks posed to communities and wildlife in Zambia, mining operations are still being approved. The government, however, says that approved projects will follow environmental policies set by the Zambia Environmental Management Agency (ZEMA).
Environmentalists were angered when Zambian authorities supported a huge open-pit mine for copper in Lower Zambezi National Park last year. Sinkamba says they fear that the project will harm the vital wildlife conservation area.
For Mumba, who now runs an orphanage in the Zambian capital Lusaka with his wife, the battle is far from over.
"I'm still working to make sure that our communities live in better ways in terms of the extractive industry. We want pollution and environmental degradation minimized if we cannot stop it," he told CNN.
"We remain focused in holding those companies accountable … and the communities must be seen to get some justice."